SPECTRUM LT
LIGHTWEIGHT FEATURES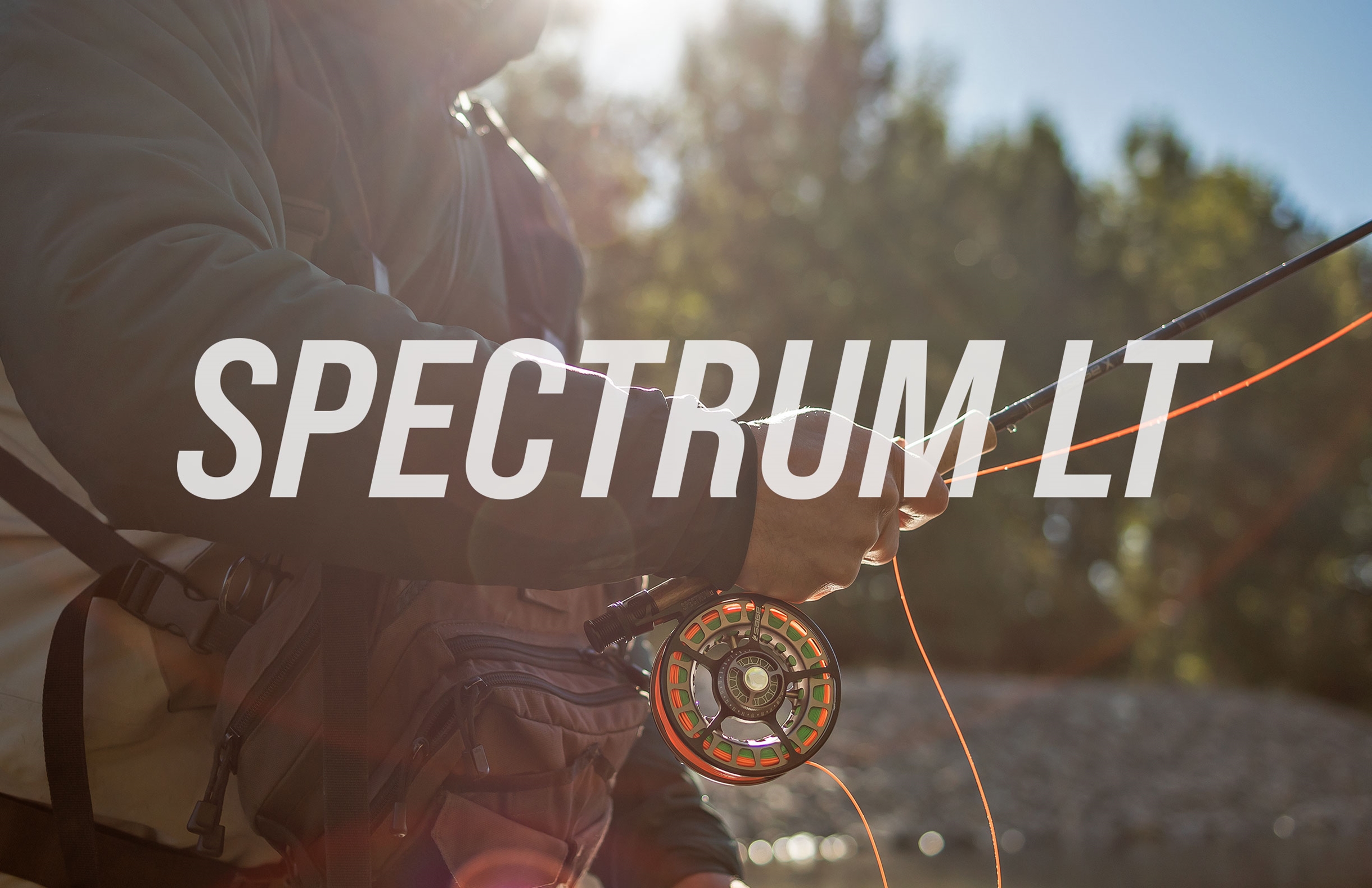 Overview
Multi-purpose reels built to cover the entire range of fly fishing applications from Brook trout to Tarpon. Every reel utilizes Sage's exclusive SCS Drag package tuned per size to match fishing application. One revolution drag knob featured throughout the series allows for ease of adjustment and reliable, consistent, repeatable drag pressure. Just select desired weight and feature set for your application.

The SPECTRUM LT reel offering brings a sophisticated, high-performance drag system to an ultra light rigid frame. The One Revolution Drag Knob offers quick and precise drag settings and provides the kind of power and smoothness you'd expect from a large traditional drag system, only without the bulk or weight. Available in a range of sizes from 3/4 to 9/10, there's sure to be a perfect size for any application where strong lightweight features are desired.
SCS Drag
One Revolution Drag Knob with 20 numbers and 40 detented settings
Large arbor for fast line pick-up
Concave, ported arbor for greater strength and capacity
Fully machined 6061-T6 aerospace grade aluminum
Cold forged and tempered for superior strength and rigidity
Hard anodized for surface protection and corrosion resistance
Ergonomic handle
Easy conversion from left- to right-hand retrieve
Neoprene and embroidered ballistic nylon reel case
Colors: Stealth, Silver, "X" Black Spruce, Ember, Teal, Lime
3/4, 4/5, 5/6, 7/8, 9/10
Colors: Stealth, Silver, "X" Black Spruce, Ember, Teal, Lime

One Revolution Drag Knob with numbered and detented settings
Screw tight spool lock with knurled lock nut for extra grip.
Fully sealed drag with easy conversion from left- to right-hand retrieve
Fully machined 6061-T6 aerospace grade aluminum
• One Revolution Drag Knob with numbered and detented settings
• Large arbor for fast line pick-up
• Concave arbor for greater strength and capacity
• Easy conversion from left- to right-hand retrieve
• Fully machined 6061-T6 aerospace grade aluminum
• Cold forged and tempered for superior strength and rigidity
• Hard anodized for surface protection and corrosion resistance
• Neoprene and embroidered ballistic nylon reel case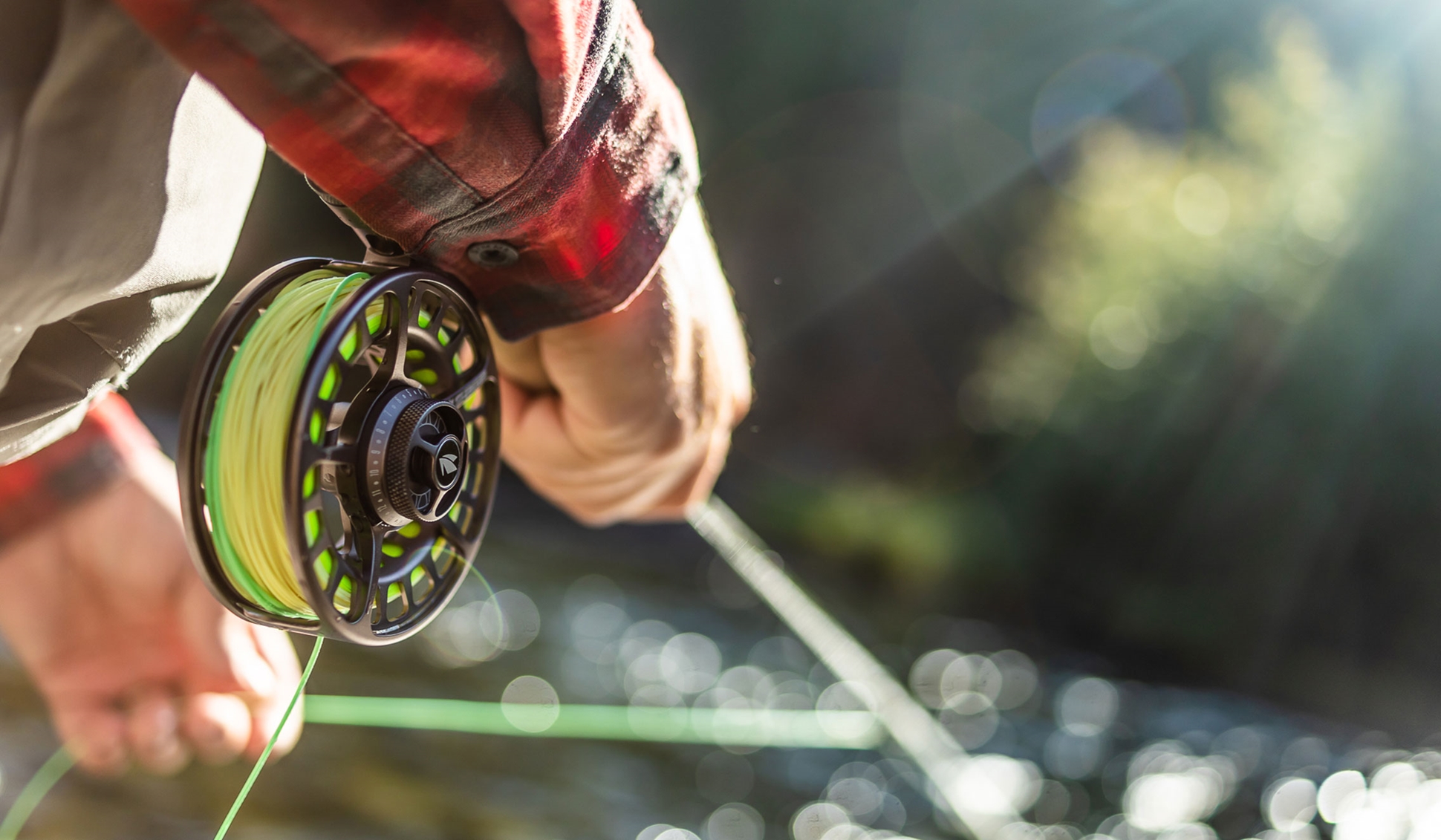 SPECTRUM LT Models
| Color | Line Size | Reel / Spool |
| --- | --- | --- |
| Silver | 3-4 | Reel |
| Stealth | 3-4 | Reel |
| Black Spruce | 3-4 | Reel |
| Ember | 3-4 | Reel |
| Teal | 3-4 | Reel |
| Silver | 4-5 | Reel |
| Stealth | 4-5 | Reel |
| Black Spruce | 4-5 | Reel |
| Ember | 4-5 | Reel |
| Teal | 4-5 | Reel |
| Silver | 5-6 | Reel |
| Stealth | 5-6 | Reel |
| Black Spruce | 5-6 | Reel |
| Ember | 5-6 | Reel |
| Teal | 5-6 | Reel |
| Silver | 7-8 | Reel |
| Stealth | 7-8 | Reel |
| Black Spruce | 7-8 | Reel |
| Ember | 7-8 | Reel |
| Teal | 7-8 | Reel |
| Silver | 9-10 | Reel |
| Stealth | 9-10 | Reel |
| Black Spruce | 9-10 | Reel |
| Ember | 9-10 | Reel |
| Teal | 9-10 | Reel |
| Silver | 3-4 | Spare Spool |
| Stealth | 3-4 | Spare Spool |
| Black Spruce | 3-4 | Spare Spool |
| Ember | 3-4 | Spare Spool |
| Silver | 4-5 | Spare Spool |
| Stealth | 4-5 | Spare Spool |
| Black Spruce | 4-5 | Spare Spool |
| Ember | 4-5 | Spare Spool |
| Silver | 5-6 | Spare Spool |
| Stealth | 5-6 | Spare Spool |
| Black Spruce | 5-6 | Spare Spool |
| Ember | 5-6 | Spare Spool |
| Silver | 7-8 | Spare Spool |
| Stealth | 7-8 | Spare Spool |
| Black Spruce | 7-8 | Spare Spool |
| Ember | 7-8 | Spare Spool |
| Silver | 9-10 | Spare Spool |
| Stealth | 9-10 | Spare Spool |
| Black Spruce | 9-10 | Spare Spool |
| Ember | 9-10 | Spare Spool |